Top 5 Trends Reshaping the Process of Building Information Modeling
Date : August 5, 2022
In the recent scenario, BIM- Building Information Modeling has started to develop as a greater alternative to 3D CAD modeling. The process enables teams particularly on huge projects to work collectively in building a whole, digital design of a building before the first stone sets.
Engineers, Architects, structural designers, and many of other stakeholders in the process can take advantage of, and collaborate on, the same method to develop a comprehensive design of your building-to-be. The complete building information model then operates as the blueprint for anyone engaged in delivering the project from an idea to its completion.
Past research has bestowed the success of BIM across the AEC industry.
To remain successful, BIM depends on leveraging current technology to model the project. Because that technology continues to include, the process already seems very different now than it did a few years ago. And of course, as you plan, design, and develop your project, you must be aware of certain trends to establish the best model possible.
Here are 5 trends, which will only extend to rise in importance as they enter and grow the AEC outlining process.
1) 3D Printing
A few years ago, 3D Printing was just a curiosity, especially for Small AEC firms. Today, it's a progressively affordable opportunity to intensify your design and modeling with a real representation of the digital ideas.
Globally, Forbes demands the 3D printing market to expand to more than $12 billion by this year, i.e., 2022. The same Forbes announced the single most significant industry use case to be prototyping, making it a perfect fit for the real representation of a BIM outline.
Thus, at its core, BIM is virtual. It enables a complete view of a building project, but it needs to conceptually digital. Uniting 3D printing abilities to that model provides companies to produce that practical idea into reality.
3D Printing
2) Prefabrication
Prefabrication is a core benefit of Building Information Modeling (BIM), as discussed above, is its comprehensive nature. In addition to contributing engineers, architects, and construction professionals with the necessary building materials required to recognize a concept.
That comprehensive nature, while follows BIM perfectly with different construction trend: prefabrication. In the matter of lowering costs and increasing the speed of construction, both individuals and companies are frequently turning toward modular, prefabricated options. Throughout the world, the ready-made (prefabricated) housing market is evolving fast, and the same continues right in the commercial space.
Hence, utilizing BIM systems, AEC firms can use prefabrication more efficiently and successfully. Eliminating waste from processes has long been a directing principle of active organizations, and prefabrication optimized by BIM can succeed just that. Its accurate modeling abilities enable companies to construct building components without the required on-site confirmations.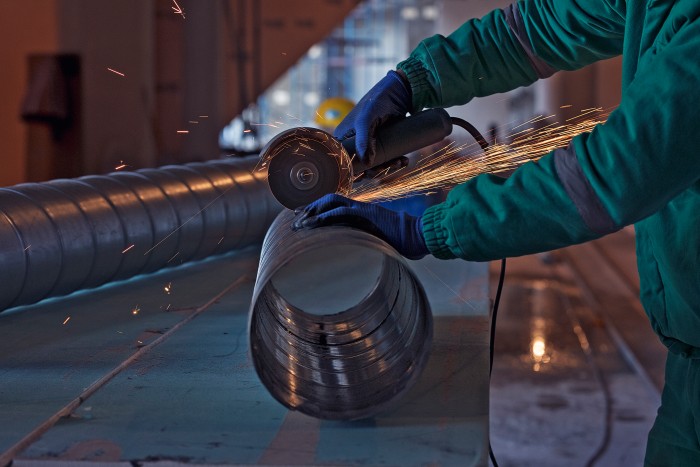 Prefabrication
3) Mobile Accessibility
Expanding mobile internet usage is not a phenomenon confined to AEC industry. But rapidly, it's proceeding and making its impression in the AEC industry as well. Expecting any digital solutions to be transferable enough to satisfy its users and their needs.
A comprehensive BIM model on which engineers, architects, and the construction experts work and are all connected will require to be accessible from multiple locations. Ideally, that accessibility should be transferable, supporting to record and perform improvements even on the construction site or from a conference/meeting room.
Nowadays Some BIM software can pass that capability. With the help of cloud and mobile features, BIM models can more efficiently be shared with the stakeholders and also can access it from any endpoint required. Thus, the results are increasing and the user-friendliness that in turn maximizes productivity and collaboration on the project.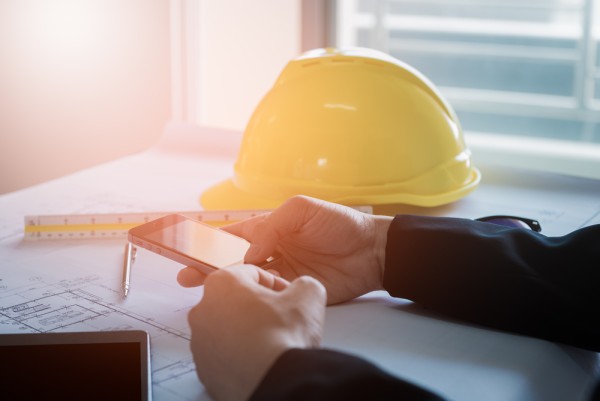 Mobile Accessibility
In the future, the trend of mobile accessibility will only be expanding its Importance. Architects will not stop designing their initial ideas on office desktops. Engineers will extend to compile necessary calculations from their desk itself. However, BIM proceeds to matter beyond project fulfillment, as it associates to maintenance and small updates. In achieving each goal, mobile accessibility is a vital key.
4) Green Buildings
Several AEC experts knows about the continued and still-growing necessity of Green Construction. Certifications like LEED gives plenty of advantages, from tax expense deductions to many marketing opportunities. These also motivates companies of all the industries to demand green buildings as part of their construction project.
Designing and constructing sustainably, depends on several factors. Steadily BIM- Building Information Modeling can identify these factors and streamline the design and construction process to increased its impact.
Hence, BIM, in other words, is remarkably beneficial and essential to design and develop green construction.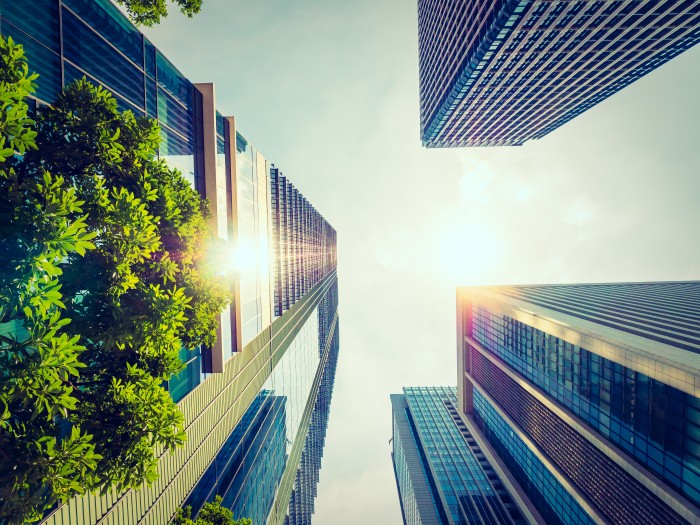 Green building
5) Government Regulations
Governments across the world is already rising to understand the potential and capabilities of BIM. As a result, they are beginning to explore it for public projects, in some cases even expecting BIM models for any construction and infrastructure project.
At its core, BIM is in itself a significant trend within the AEC industry. 2D models of idea visualizations and projects are growing less desirable. And also, 3D CAD modeling may not hold the full advantages that Building Information Modeling (BIM) produces. As a result, projects as important as significant infrastructure developments and as comfortable as existing building maintenance are taking benefits of BIM.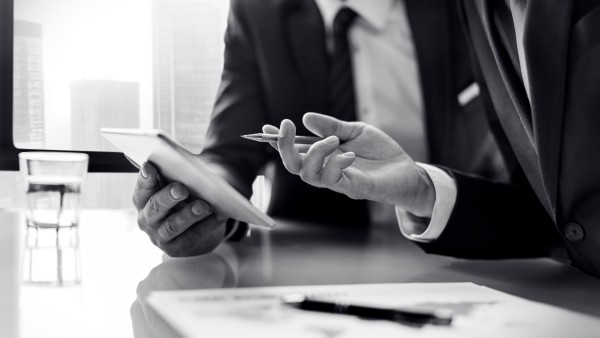 Government Regulations
Simultaneously, the effectiveness of doing so can maximize if AEC experts understand and leverage the above trends currently developing the present and future of the concept. Like 3D printing, mobile accessibility, and the other trends has begun to shape the future of the BIM. Working with an organization that can leverage the advantages of BIM to its fullest is vital.
Visit Us:- www.nibt.education
---